Apply for the new Educational Support Grant
Apply for the new Educational Support Grant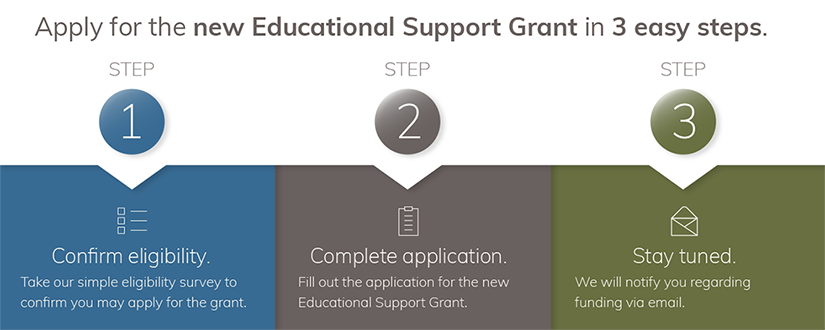 Students pursuing a career in early child care/development and attending a California community college may be eligible to apply for the new Educational Support Grant.
Eligible students MAY receive up to $46 per unit (completed with a "C" or better). Funding is first come, first served and funding is limited.
All applicants must create a new account on this website. To check the status of your application log in here.
Please wait while we setup your account...
Application status
The grant application period is open through May 15, 2021.