Apply for the new Educational Support Grant
Apply for the new Educational Support Grant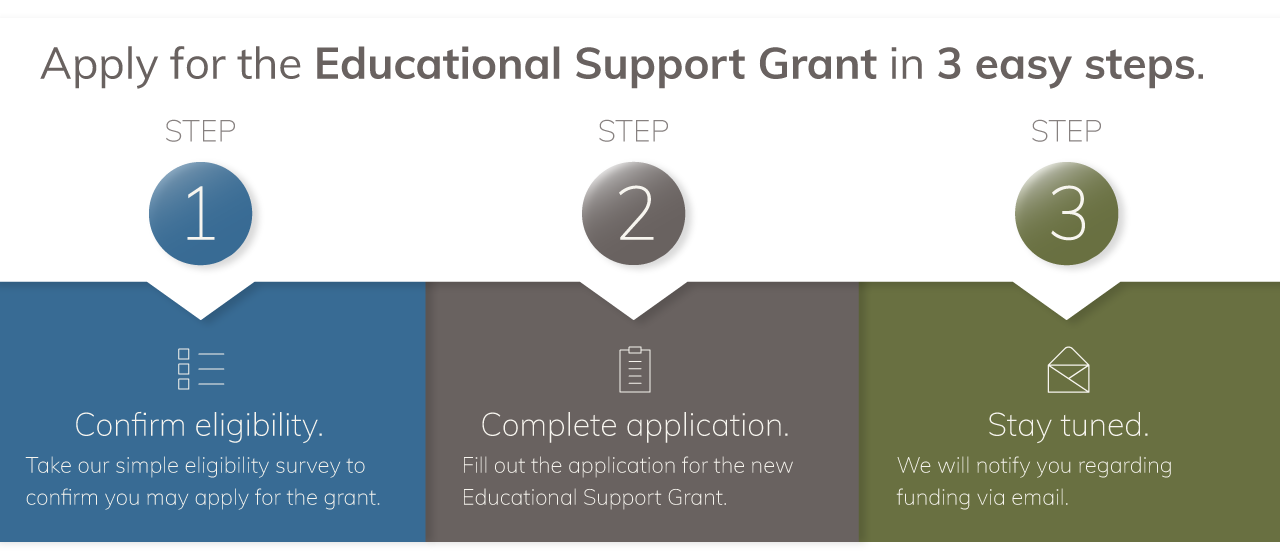 Students pursuing a career in early child care/development and attending a California community college may be eligible to apply for the Educational Support Grant.
Grant funding (to support tuition and/or textbook costs) is based on submission of a complete application, the number of eligible students and successful completion of courses with a grade of "C" or better. Limited funding is distributed on a first come, first served basis.
If you have an existing CDTC account, log in here to apply.
If you do not have a CDTC account, answer the questions below to continue.
Please wait while we setup your account...
Application status
CDTC is currently accepting Educational Support Grant applications for the 2023-2024 program year.