CAP Expansion Outlines & Worksheets
Course outlines and worksheets for CAP Expansion courses.
The CAP team is currently revising the Infant Toddler and Special Needs outlines and will be posting the updated versions before the end of the fall 2023 semester.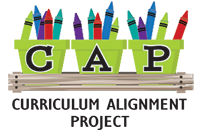 All CAP projects are funded by the California Department of Social Services, Child Care and Development Division.