CAP 8 Course Textbooks in Spanish
CDTC has made available in Spanish five of the CAP 8 ECE course textbooks. College of the Canyons (through the Open Educational Resources) provided the English textbooks used for translation.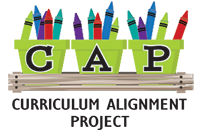 All CAP projects are funded by the California Department of Social Services, Child Care and Development Division.